quinta-feira, setembro 03, 2015
Março 2015

Momo E No Tegami,

Hiroyuki Okiura


Pas Son Genre, Lucas Belvaux
Song Of The Sea, Tomm Moore
The Hundred Foot Journey, Lasse Hallström
The Last 5 Years, Richard LaGravenese
The Taking Of Deborah Logan, Adam Robitel
Wake In Fright, Ted Kotcheff

Abril 2015

Eien No 0, Takashi Yamazaki
Fifty Shades Of Grey, Sam Taylor-Johnson
Going Clear: Scientology And The Prison Of Belief, Alex Gibney
Good Kill, Andrew Niccol
Hodejegerne, Morten Tyldum
Inherent Vice, Paul Thomas Anderson
Mazzaropi, Celso Sabadin
Omoide No Marnie, Hiromasa Yonebayashi
Salome, Al Pacino
Skin Trade, Ekachai Uekrongtham
Taken 3, Olivier Megaton

Maio 2015

Blackhat, Michael Mann
Cake, Daniel Barnz
Ex Machina, Alex Garland
Kingsman - The Secret Service, Matthew Vaughn
Kurt Cobain: Montage Of Heck, Brett Morgen
Listen Up, Philip, Alex Ross Perry
Miss Julie, Liv Ullmann
Mortdecai, David Koepp
The Babadook, Jennifer Kent
The Sun Shines Bright, John Ford

Junho 2015

A Hard Day, Seong-Hoon Kim
Bad 25, Spike Lee
Flesh + Blood, Paul Verhoeven
It Follows, David Robert Mitchell
Maggie, Henry Hobson
Oculus, Mike Flanagan
Sudoeste, Eduardo Nunes
The Gunman, Pierre Morel
Undercorrent, Vincente Minnelli
Wilde Salomé, Al Pacino

Julho 2015

ACAB - All Cops Are Bastards, Stefano Sollima
Adieu Au Langage, Jean Luc Godard
Danny Collins, Dan Fogelman
Dark Places, Gilles Paquet-Brenner
Home, Tim Johnson
Hot Pursuit, Anne Fletcher
Insurgent, Robert Schwentke
Mind Game, Masaaki Yuasa & Kôji Morimoto
Shussho Iwai, Hideo Gosha
The Duff, Ari Sandel
The Good Lie, Philippe Falardeau
The Swimmer, Frank Perry

Agosto 2015

Aloft, Claudia Llosa
Aloha, Cameron Crowe
Before We Go, Chris Evans
Djúpið, Baltasar Kormákur
Il Racconto Dei Racconti, Matteo Garrone
Kawaki, Tetsuya Nakashima
Kokuhaku, Tetsuya Nakashima
Lila And Eve, Charles Stone III
McFarland, USA, Niki Caro
Pitch Perfect 2, Elizabeth Banks
That Sugar Film, Damon Gameau
The Age Of Adaline

,

Lee Toland Krieger
Wet Hot American Summer, David Wain



Marcadores: Mensal





. . .

Comments:
domingo, março 01, 2015
Fevereiro 2015

AMERICANOS

Blood And Bone, Ben Ramsey


Devil's Knot

, Atom Egoyan
Everly, Joe Lynch
Selma, Ava DuVernay
Welcome To New York, Abel Ferrara

EUROPEUS

Au Fil d'Ariane, Robert Guédiguian
Force Majeure, Ruben Östlund
The Salvation, Kristian Levring
The Theory Of Everything, James Marsh

ORIENTAL

Rurôni Kenshin: Densetsu No Saigo-Hen, Keishi Ohtomo

DOCUMENTÁRIO

West Of Memphis, Amy Berg

Marcadores: Mensal





. . .

Comments:
HOME
道法
EPs
TEMAS DE SERIADOS
PESQUISA LITERÁRIA
MENSAL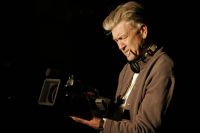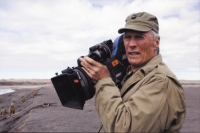 Instagram
Medium - Renato Doho
Biblioteca Temática ACENB São Carlos
Estante De Livros
Filmografias
Atores & Atrizes
Bando De Cá
#########################
Anotações De Um Cinéfilo
Cinearquivo Irritante
Diário De Um Cinéfilo
Filmes Do Chico
O Signo Do Dragão
The House Next Door
Toca Do Cinéfilo
Western Cinemania
#########################
Legendado
Ligado Em Série
Série Maníacos
#########################
Flávio Ricco
Leonardo Sakamoto
Lúcio Ribeiro
Luiz Zanin
Marcelo Coelho
Mauro Ferreira
Patrícia Kogut
Sérgio Alpendre
Seth Godin
#########################
ChuNan! Chuva De Nanquim
F5
Folha Online - Ilustrada
G1
Gshow
Omelete
Página Cinco
Problemas Brasileiros
PublishNews
Quatro Cinco Um
Rascunho
Uol Internacional
Uol Splash
Universo HQ
#########################
L.A. Weekly
Salon.com - Movies
The Guardian - Arts & Entertainment
The Guardian - Film
The Guardian - Music
The Independent - Arts & Entertainment
The New York Review Of Books
The New York Times Book Review
The Village Voice
#########################
ArchDaily
BuscaPé
BuzzFeed
Cineclick
Cinequanon
Cinética
Contracampo
De Palma A La Mod
Dugpa
Época Negócios
Fundação Japão
Globo Play
Hypeness
Internet Movie Cars Database
Internet Movie Database
Internet Movie Firearm Database
Movie Posters News
New York Magazine
Notícias Da Tv
Rolling Stone Brasil
Skoob
TED
The New Yorker
Twitter
Vanity Fair
Whatsong
Wikipedia
YouTube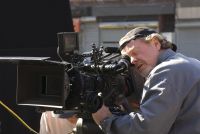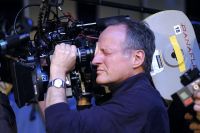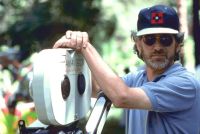 Cotações
:





RUIM





REGULAR





BOM





ÓTIMO





EXCELENTE

- quase a cotação posterior, exemplo:



é "quase bom" e assim vai.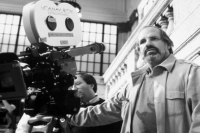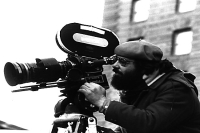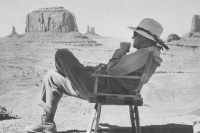 Arquivos
:
. . .