sexta-feira, janeiro 16, 2009
Outlaw Pete





Fantástica canção épica de oito minutos que abre o novo álbum de

Bruce Springsteen

, Working On A Dream.

He was born a little baby on the Appalachian Trail
At six months old he'd done three months in jail
He robbed a bank in his diapers and his little bare baby feet
All he said was "Folks, my name is Outlaw Pete."

I'm Outlaw Pete! (2x)
Can you hear me?

At twenty-five a mustang pony he did steal
And they rode around and 'round on heaven's wheel
Father Jesus, I'm an outlaw killer and a thief
And I slowed down only to sow my grief

I'm Outlaw Pete! (2x)
Can you hear me?

He cut his trail of tears across the countryside
And where he went, women wept and men died
One night he woke from a vision of his own death
Saddled his pony and rode her deep into the West
Married a Navajo girl and settled down on the res
And as the snow fell he held that beautiful daughter to his chest

I'm Outlaw Pete! (2x)
Can you hear me? (3x)

Out of the East on an Irish stallion came Bounty Hunter Dan
His heart quickened and burned by the need to get his man
He found Pete peaceful fishing by the river, pulled his gun and got the drop
He said, "Pete, you think you've changed, but you have not."
He cocked his pistol, pulled the trigger and shouted, "let it stop!"
He drew a knife from his boot and pierced him through the heart
Dan smiled as he lay in his own blood dying in the sun
Whispered in Pete's ear, "We cannot undue these things we've done."

You're Outlaw Pete! (2x)
Can you hear me? (3x)

For forty days and nights Pete rode and did not stop
Till he sat high upon an icy mountain top
He watched a hawk on a desert head dress slip and slide
Moved to the edge and dug his spurs deep into his pony's side
Some say Pete and his pony vanished over the edge
Some say they remain frozen high upon that icy ledge
The young Navajo girl washes in the river, skin so fair
And braids a piece of Pete's buckskin chaps into her hair

Outlaw Pete! (2x)
Can you hear me? (2x)



. . .

Comments:
HOME
道法
EPs
TEMAS DE SERIADOS
PESQUISA LITERÁRIA
MENSAL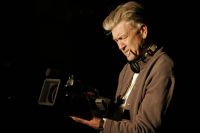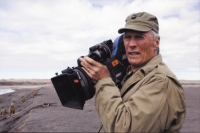 Medium - Renato Doho
Bando De Cá
Estante De Livros
Filmografias
Atores & Atrizes
#########################
Anotações De Um Cinéfilo
Cinearquivo Irritante
Diário De Um Cinéfilo
Filmes Do Chico
O Signo Do Dragão
The House Next Door
Toca Do Cinéfilo
Western Cinemania
#########################
Inside Tv
Legendado
Ligado Em Série
Tv Series
Série Maníacos
What's Alan Watching?
#########################
Arquivo De Artigos Etc
Bombou Na Web
Conexão Comix
Planeta Gibi
#########################
Efetividade.net
Geração De Valor
Mais Tempo
Mara Luquet
Não Posso Evitar
Pequeno Guru
Produzindo.net
Valores Reais
Zen Habits
Zen Pencils
#########################
Alex Antunes
Alexandre Matias
Álvaro Pereira Júnior
Ana Maria Bahiana
André Barcinski
André Forastieri
Arthur Dapieve
Eliane Brum
Fernanda Takai
Flávio Ricco
Inácio Araújo
Isabela Boscov
Leo Dias
Leonardo Sakamoto
Lúcio Ribeiro
Luiz Carlos Merten
Luiz Zanin
Marcelo Coelho
Mauricio Stycer
Mauro Ferreira
Miguel Barbieri Jr.
Patrícia Kogut
Regis Tadeu
Ricardo Alexandre
Ricardo Lombardi
Rodolfo Araújo
Roger Ebert
Rubens Ewald Filho
Sérgio Alpendre
Seth Godin
#########################
Almanaque Virtual
ChuNan! Chuva De Nanquim
Estadão - Cultura
F5
Folha Online - Ilustrada
G1
Gshow
IGN Movies
JB Cultura
Meus Livros
Omelete
PublishNews
Quatro Cinco Um
R7
Rascunho
Terra Gente
Uol Entretenimento
Uol Internacional
Universo HQ
#########################
L.A. Weekly
Salon.com - Movies
The Guardian - Arts & Entertainment
The Guardian - Film
The Guardian - Music
The Independent - Arts & Entertainment
The New York Review Of Books
The New York Times Book Review
The Village Voice
#########################
ArchDaily
BuscaPé
BuzzFeed
Cineclick
Cinequanon
Cinética
Contracampo
De Palma A La Mod
Do Campo À Mesa
Dugpa
Época Negócios
Fundação Japão
Globo Play
HD Trailers
Hypeness
Internet Movie Cars Database
Internet Movie Database
Internet Movie Firearm Database
Movie Posters News
New York Magazine
Revista Interlúdio
Rolling Stone Brasil
Skoob
TED
The New Yorker
Tv Uol
Twitter
Vanity Fair
Whatsong
Wikipedia
YouTube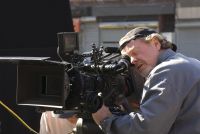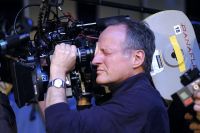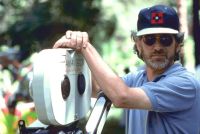 Cotações
:





RUIM





REGULAR





BOM





ÓTIMO





EXCELENTE

- quase a cotação posterior, exemplo:



é "quase bom" e assim vai.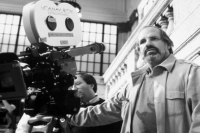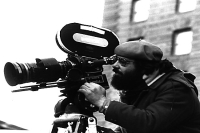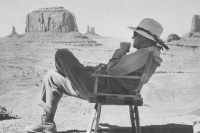 Arquivos
:
. . .